Social workers are active in diverse settings and work in many different fields. They are valuable team members in schools and other educational facilities, hospitals, nursing homes and assisted living for the elderly, different medical facilities, rehabilitation facilities, clinics and prisons.
The incorporation of dogs into their work benefits both professionals and their clients and patients. Social workers who work in long-term care or therapy-treatment find that human interaction with dogs creates trust and helps people to feel more emotionally secure as well as less lonely. Therapy dogs help to engage clients and patients directly with their own recovery process. They are used in physical rehabilitation therapies, as through the grooming, brushing, walking and caring that the dog needs patients practise different motor skills and physical abilities.
Educational social workers find that the interaction with dogs helps students to improve self-esteem and confidence and helps with behavioural difficulties.
Specially trained social workers use therapy dogs in a wide range of therapeutic intervention, such as teach socialisation skills, combat bullying, promote social development, reduce isolation and loneliness in people with disabilities or chro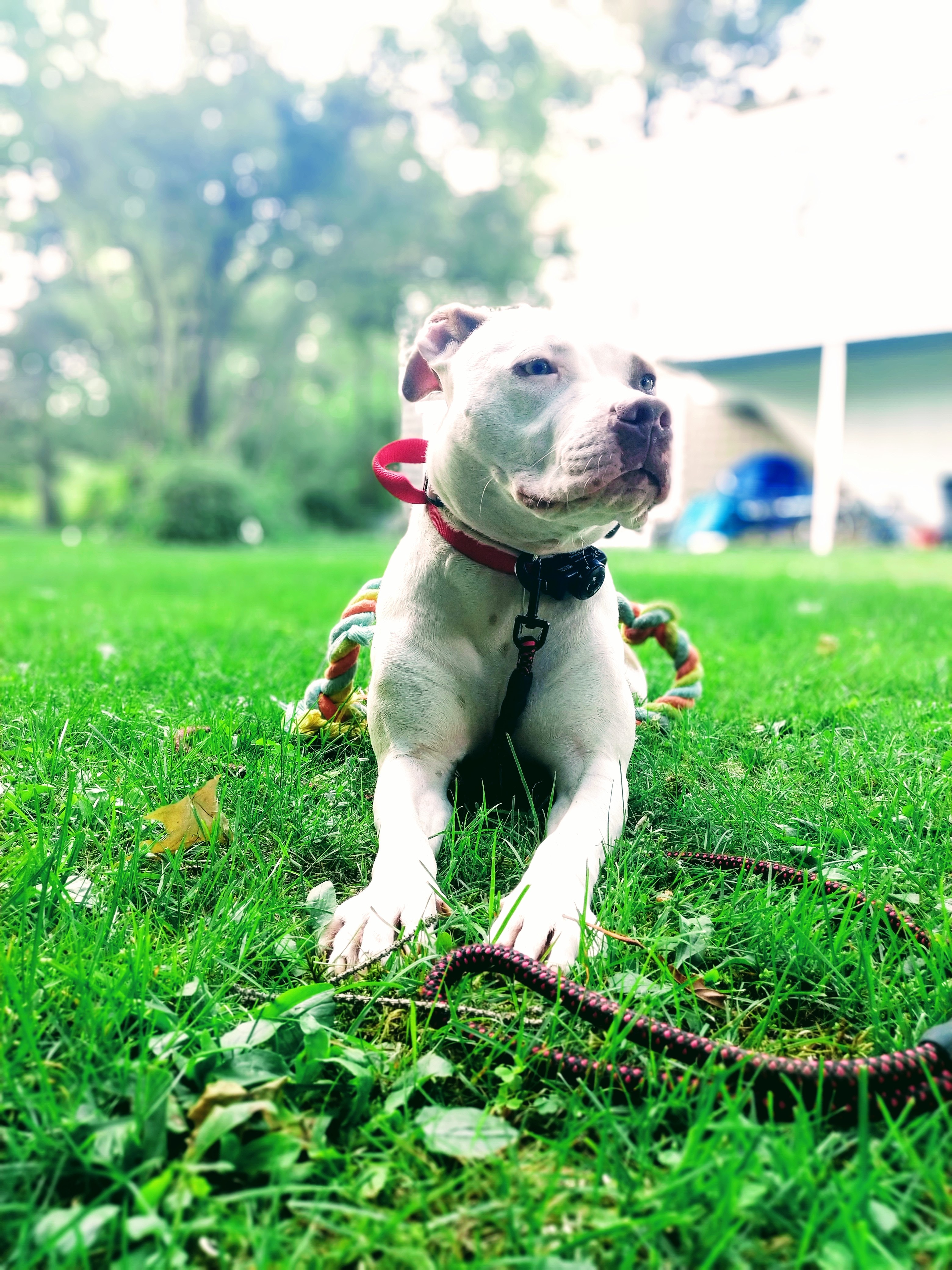 nic illnesses, fight obesity. support those suffering from mental health issues like depression, anxiety, PTSD and schizophrenia and promote physical health.
The bond between a human and a dog is one of the best tools that can be used to motivate clients and patients to work on their issues and challenges. Trained social workers can recognise a situation, where dog-assisted intervention might be useful. They know that animals are among the strongest motivators of human behaviour and that a bond with an animal can be a valuable bridge to establishing positive human relationships. Dogs in particular can help to build trust and learn about unconditional love and service.
Social workers often take therapy dogs to disaster areas to provide comfort and solace for victims and first responders. Disaster relief dogs, also called crisis response dogs are often also trained as search and rescue dogs. They use their innate ability to comfort humans to relieve stress and alleviate trauma.
Disaster relief dogs were first recognised in 2001 after the attacks on the World Trade Centre. Since then they have provided emotional first aid to countless survivors of natural disasters, terrorist attacks, shootings and other violent events. Disaster relief dogs are trained to stay calm in especially fraught crisis situations, so they can help to normalise unimaginable situations and bring comfort and relief to survivors.